Enchanted Gardens Kent: Pollinator-Friendly Plant Nursery in Whitstable.
Sign up for a monthly newsletter detailing information on natural gardening alongside the work we are doing at Enchanted Gardens!
I have arrived finally at Valley View Dargate Road, Yorkletts Whitstable to my beautiful pasture.
Opening Soon: I am still renovating, planting and am not currently able to open - Apologies, I will open as soon as I can, I am able to accept online orders, orders by phone or email and collections.
We are a small family run nursery passionate about environmental protection and bio-diversity. We specialize in bee, butterfly, moth and bat-friendly plants and habitats - we are one of only a few horticultural companies of this kind. As of March 2019, we are members of the national...
Bumblebee Conservation Trust
Butterfly Conservation Charity
RHS Royal Horticultural Society
Bat Conservation Trust
RSPB Royal Society for the Protection of Birds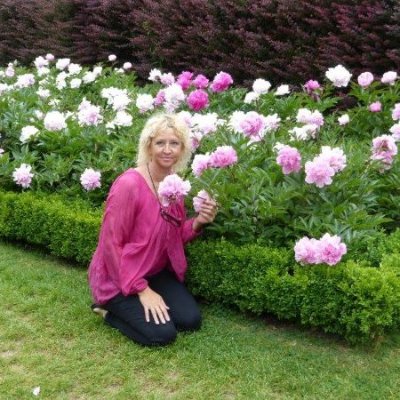 Award-winning Kent garden designer Donna Truwhyte is right on the button with her grassroots activist work. From Sir David Attenborough to BBC Springwatch's Chris Packham, to Gardener's World and all the famous and celebrated flower shows in the country - everyone is talking about the importance of saving the bees and the butterflies.
Donna was one of the first to recognise this unfortunate trend of losing our insect population years ago, when she set out to develop Enchanted Gardens - growing plants others dare not to.
All of her flowers are selected for their huge amount of pollen and nectar, which sadly, within the industry have been forgotten in favour of profit and fashion.
Donna teaches from Enchanted Gardens Kent and offers various short courses in pollinator-friendly gardening.
Since 2019, Donna has entertained groups from the RSPB, Mother's Union, the WI (National Federation of Women's Institutes) amongst others. She is attached to the Kent Wildlife Trust and has won a Silver Gilt and a Special Nature's Champion award in 2019 from the Wild About Gardens scheme for her efforts.
She shows at the Kent Garden Show in Detling every year, which is judged by a Chelsea & Hampton Court Flower Show judge, who awarded her various Gold, Silver Gilt and Platinum awards since 2014.
"One of the biggest problems for pollinators is the loss of habitat, due to agricultural practices, urbanization and deforestation. Second is the increasing use of fertilizers and pesticides worldwide and contamination with chemical pollutants of all kinds. So, I'd like to encourage all gardeners to grow more flowering plants, especially those packed full with pollen and nectar. Remember, your garden is a mini nature-reserve and if enough individuals set up a small wildlife sanctuary in their gardens - it will make a huge difference for our declining insect population. There is a need and an interest for conservation issues in the Zeitgeist. So it's time to get involved and give nature a helping hand."
Donna uses only bio-degradable carrier bags, reuses her labels and pots, uses only organic, peat-free compost and invites landscape gardeners to use her plants for their own wildlife-friendly design projects.
Start a garden, however small
Fill this area with the best possible plants that pollinators love!
Build a pond, or provide water for insects
Let parts of your garden grow wild. Introduce wildflowers!
Avoid using pesticides wherever possible
Provide nest sites (bug hotels) and don't disturb them!
She offers Gift Vouchers for plants and one-to-one experiences, as well as a fabulous range of gorgeous flower seeds, which you can order at the link: Enchanted Seeds.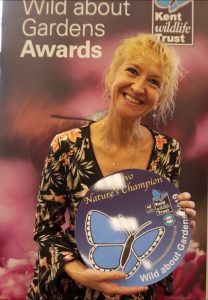 Enchanted Gardens is part of the NGS, the National Open Garden Scheme, which is collecting money for various caring charities nationwide. Last year's open weekends turned out extremely well. This year's event was scheduled June and September 2020, but was cancelled. See impressions from 2019.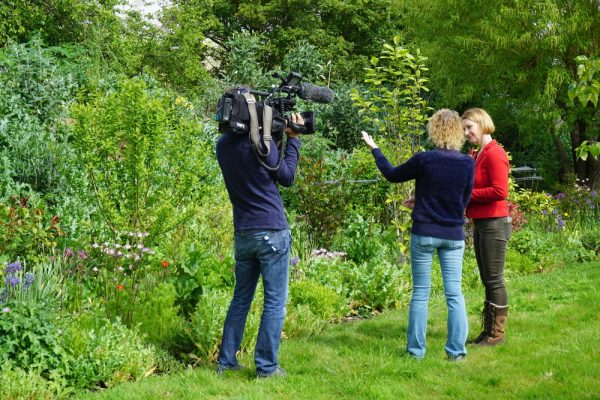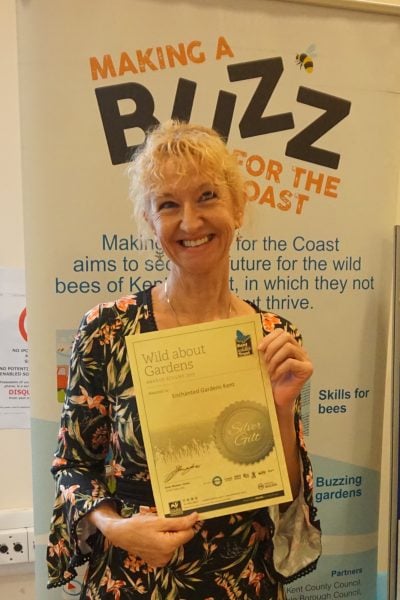 We normally hold many different events throughout the year, but we had to cancel most of them this year. For updates visit our Facebook page.
---
OCTOBER 2020
Wildlife Gardening Course Wednesday, 14th Oct 10am -1.30pm
We sell our plants directly from the nursery, at local flower shows and also online!
We would like to point out though, that at the moment you can only pay for your plants on the website - postage is NOT included. Please email donna@enchantedgardenskent.co.uk for postage & packaging payment options.