Enchanted Gardens: Pollinator-Friendly Plant Nursery in Whitstable, Kent
Welcome to our new, organic nursery passionate about environmental protection and bio-diversity. We are a small operation specializing entirely in bee, butterfly, moth and bat-friendly plants and habitats - and are one of a very few horticultural companies of this kind.
As of March 2019 we are members of the national...
Bumblebee Conservation Trust
Butterfly Conservation Charity
RHS Royal Horticultural Society
Bat Conservation Trust
RSPB Royal Society for the Protection of Birds
Donna - Director & owner of Enchanted Gardens
which all have at their heart a unique charitable vision to help restore neglected natural environments and create new vibrant areas for wildlife.
Award winning Kent garden designer Donna Richardson is right on the button with her grassroots activist work. From Sir David Attenborough, to BBC Springwatch's Chris Packham, to Gardener's World and all the famous and celebrated flower shows in the country - everyone is talking about the importance of saving the bees and the butterflies. Donna was one of the first to recognise this unfortunate trend of losing our insect population years ago, when she set out to develop Enchanted Gardens - a dedicated organic nursery, which sells mostly rare and unusual plants, which were, and broadly are still not grown and are not available in the UK. All of her flowers are selected for their huge amount of pollen and nectar, which sadly, within the industry have been forgotten in favour of profit and fashion.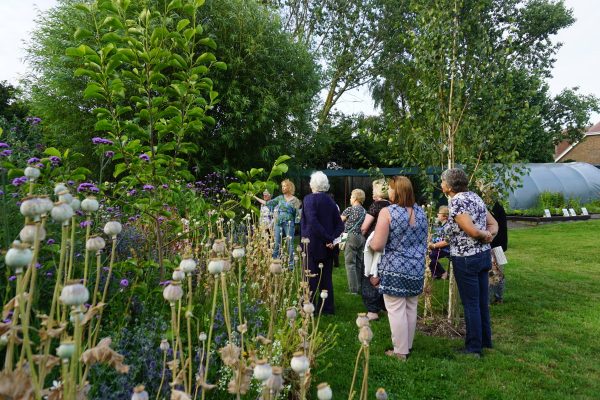 ______________
Donna teaches from her home in Seasalter, near Whitstable in Kent and offers various short Courses in Pollinator-Friendly Gardening.
Since introducing Enchanted Gardens officially to the public in early 2019, Donna has entertained groups from the RSPB, Mothers' Union, The WI (National Federation of Women's Institutes) and various other societies. She invites Photography Clubs to come down and capture the spectacular diversity of insects and flowers in her garden, and has planned interactions with the Kent Field Club (the natural history society of Kent), as well as The Wildwood Trust in Canterbury, where She gives Lectures on the subject of wildlife conservation.
Donna is attached to the Kent Wildlife Trust, who manages the beautiful Wraik Hill nature reserve opposite her house and has recently won a Silver Gilt and a special Nature's Champion award from the scheme Wild About Gardens scheme for her efforts. She usually sells her plants at the Kent Garden Show in Detling every year, which is judged by Chelsea & Hampton Court Flower Show judge Jim Buttress, who awarded her various Gold, Silver Gilt and Platinum awards since 2014.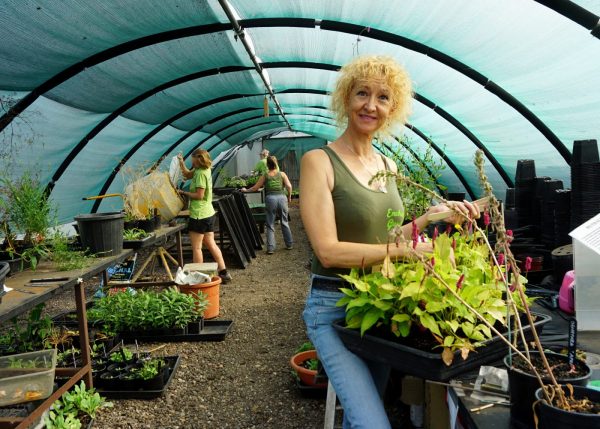 She says: "One of the biggest problems for pollinators is the loss of habitat, due to agricultural practices, urbanization and deforestation. Second is the increasing use of fertilizers and pesticides in agriculture worldwide and contamination with chemical pollutants of all kinds. So, I'd like to encourage all gardeners to grow more flowering plants, especially those packed full with pollen and nectar. Remember, your garden is a mini nature-reserve and if enough individuals set up a small wildlife sanctuary in their gardens - it will make a huge difference for our declining insect population. There is a need and an interest for conservation issues in the Zeitgeist. So it's time to get involved and give nature a helping hand."

Donna uses only bio-degradable carrier bags to give to her customers and is the process of phasing out old-fashioned plastic labels, changing them into wooden ones . Her plans are to introduce bio-degradable cardboard planting pots over the next couple of years.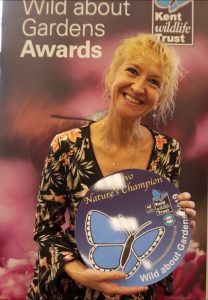 Donna invites local and national landscape gardeners to collaborate with her and use her plants for their individual wildlife-friendly design projects.
She offers Vouchers, as well as a fabulous range of different wildflower seeds, which come in packs 15 for £ 25 including postage. Please see the link Enchanted Seeds for more info.
Start a garden, however small

Fill this area with the best possible plants that pollinators love!

Build a pond, or provide water for insects

Let parts of your garden grow wild. Introduce wildflowers!

Avoid using pesticides wherever possible

Provide nest sites (bug hotels) and don't disturb them!

________________________________
 We will start offering Monthly Pollinator Packs from April 2020 onward. They will come as selection of seasonal live plants that you can order either order online, or pick up directly from the nursery.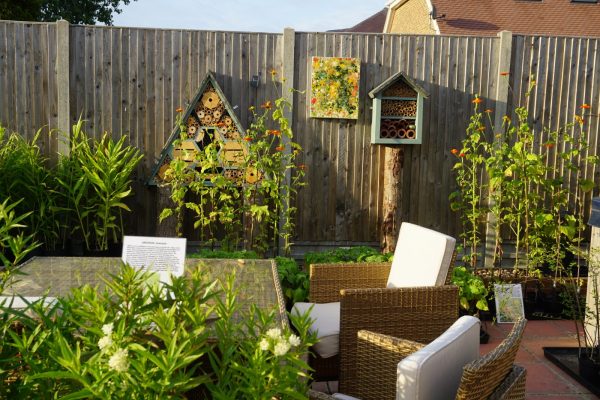 Enchanted Gardens is part of the National Open Garden Scheme (NGS) which is collecting money for various caring charities. Our first two open weekends turned out very well and the next ones are already planned and coming up in April, June and September.
We had amazing Art Exhibitions of powerful environmental work by the talented Sculptor & Silversmith Justin Gilday, as well as colourful floral paintings on display. More exhibitions are planned, especially our 'Nature Creative' Arts Festival weekend on 15th and 16th August 2020.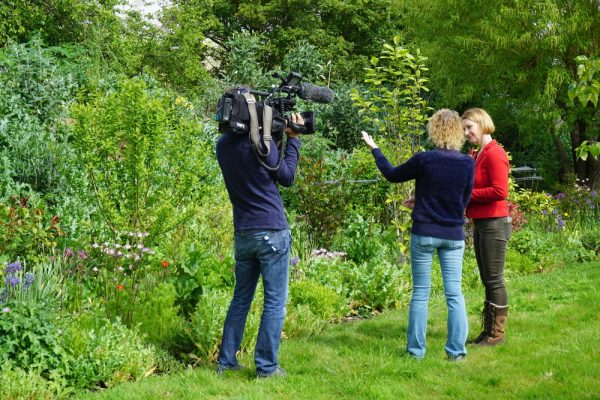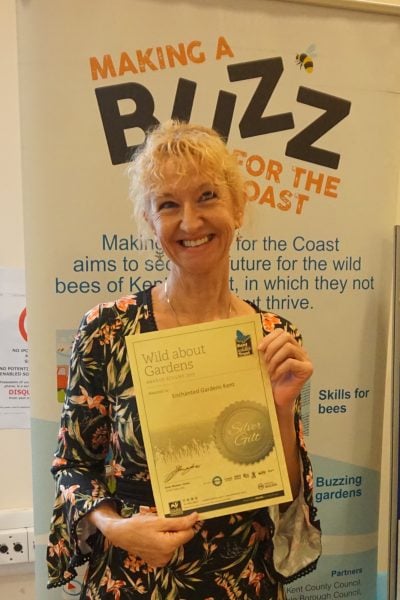 BBC South Today and Radio Kent have both interviewed Donna earlier this year and broadcasted a news item on the discovery of the rare Shrill Carder Bee. 
 www.enchantedgardenskent.co.uk/2019/05/02/rarest-bee-in-britain-found-at-enchanted-gardens .
Donna has planned various courses and lectures for next year. All workshops will be added to our facbook page, as well as to the Events page on this website. She is available for Talks, but also for Garden Makeovers. She is currently collaborating with Mencap in Margate, Demelza, as well as Carers Cancer Support in Whitstable.
We normally sell our plants directly from the nursery, or through local flower shows, but you can now also buy them via our online shop!