Simon Pollard – Lecture: Bringing Wildlife into your Life 2020
We are delighted to offer a truly transformational talk by well-known author and garden designer Simon Pollard who runs his company Simple Life Ltd (www.simplelifeltd.co.uk) a unique wildlife-friendly garden consultancy in Deal, Kent.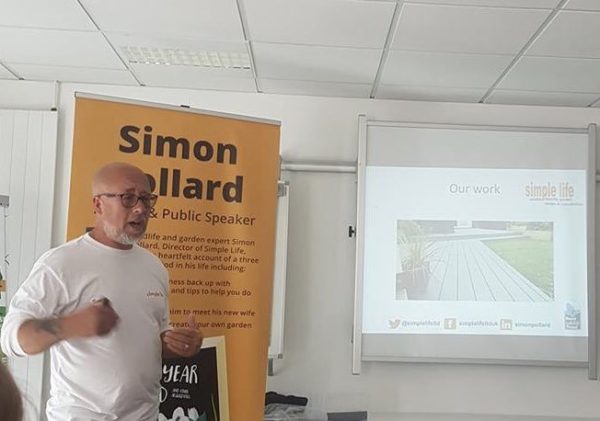 He says: "Wildlife, birds, hedgehogs and insects need four keys to encourage and help them live in a natural habitat. Providing the hard landscaping and ecological knowledge required to create your garden into being, the haven where you and wildlife can live in a harmonious, tranquil and uplifting outdoor space."
In this session Simon will be presenting an inside on how we can reconnect with nature, help our wildlife and ourselves.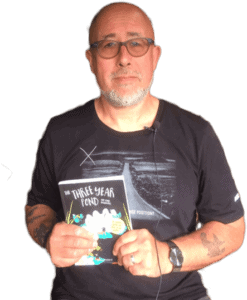 He will focus on how – if we look carefully at our outdoor surrounding and by using the four keys – we can unlock the true potential our wildlife holds. He will be providing some top simple tips on how to encourage a variety of birds, bees and butterflies into your garden and how your outdoor space can be your forever calming sanctuary.
He will also demonstrate how to place available wildlife box homes in the best areas, directions and how to maintain them, as well as talk through the choices of food you can offer them.
__________
After his talk there will be an opportunity to buy Simon's book, The Three Year Pond and other Absurdities.
Donna Richardson – owner of the Enchanted Gardens pollinator conservation plant nursery – will also add a few comments to complete the lecture at the end in her own words.
The event is scheduled from 1 – 3pm on Sunday, 9th February 2020. Please register your interest by contacting us via
Office: 01227 266070
Donna: 07967 917161
E-Mail: donna@enchantedgardenskent.co.uk
£ 15 per person on the door.
Price includes cream tea!
______________
PS. We will be offering our 'Purple Perennial kits', wildflower seeds, vouchers and of course our plants on the day!