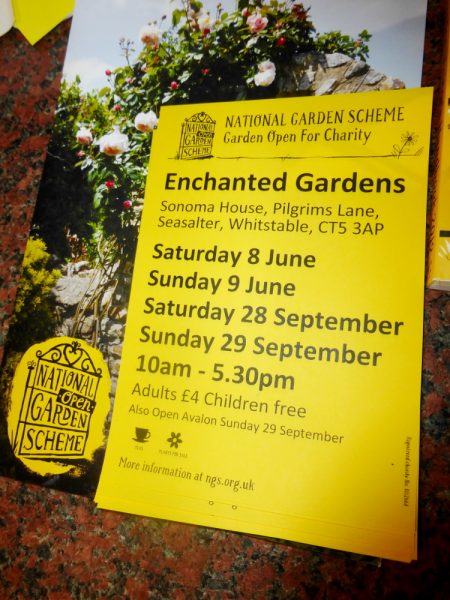 Since 2019, Enchanted Gardens is part of the National Open Garden Scheme (NGS). Our first two open weekends were on 8th & 9th June and again on 28th & 29th September 2019.
Below are the dates for the next open weekends that we will have in 2020. 
4-5 April: Spring Bulb Weekend (by arrangement)
6-7 June: NGS Open Weekend
12-13 Sept: NGS Open Weekend
26-27 Sept: NGS Open Weekend (by arrangement)
The National Garden Scheme gives visitors unique access to over 3,500 exceptional private gardens in England and Wales, and raises impressive amounts of money for nursing and health charities through admissions, teas and cake. Thanks to the generosity of garden owners, volunteers and visitors we have donated a total of £58 million to nursing and health charities and made an annual donation of £3 million in 2019. Our core beneficiaries include Macmillan Cancer Support, Marie Curie, Hospice UK and The Queen's Nursing Institute. The National Garden Scheme doesn't just open beautiful gardens for charity – we are passionate about the physical and mental health benefits of gardens too. We also support charities doing amazing work in gardens and health and grant bursaries to help community gardening projects.
Over 1000 gardens are also open by arrangement. A garden open by arrangement accepts groups of visitors to their garden for a more personalised visit, on a pre-agreed date. Usually, the garden will advertise a range of dates available that they are willing to open so that groups can decide on the most suitable option for them. What are the benefits of booking a visit in advance? Booking a by arrangement garden gives you direct contact with the garden owner, allowing you to liaise on everything from convenient times and dates, to what you'll see and do once you're there. There's something for everyone, and visitors can usually expect a talk from the garden owner and our famous tea and cakes – and maybe something extra depending on the time of year. Opportunities include … An evening opening with wine and a talk by the Head Gardener A day opening in the autumn months with a light lunch A coach tour with afternoon tea Tour groups Tour groups and other groups such as U3A and WI are all welcome, as well as groups of friends and family. If you'd prefer to speak to someone about your requirements please get in touch with your local County Organiser.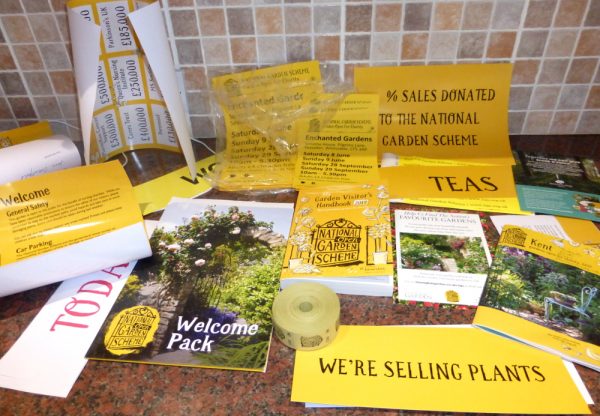 What if I am not part of a group? Did you miss an open day or perhaps you would like to bring your family back for a bespoke visit for a special occasion? If you are not part of an organised group but still wish to visit one of our By Arrangement gardens, do still get in touch with the garden owner. They might be able to add you to a group already visiting or some By Arrangement gardens are happy to accept smaller groups. You can identify those via the search function above. Booking your personalised visit Simply use the search function at the top of this page to find a garden in your area that opens on the date you require. From the garden information page you will find the garden owner's contact details. They are waiting to hear from you and will be delighted to help you create the perfect visit for your group. The garden owner will confirm all the details and whether they require a deposit/full payment ahead of the visit.